Did you know that students can login to an assessment using an access code?
At times it can be difficult for students to remember login information, especially those young elementary students. This can be a bit of a distraction when it's time to take an assessment using Naiku. Fortunately, Naiku allows students to access an assessment using a unique "Access Code" for that particular test.
First, assign the assessment to the class that you would like to take the assessment. Once the assessment is assigned to the class, the teacher will be given an "Access Code," which is located on the left hand side of both the 'assessment view' and 'progress monitor view' (shown below).
Assessment View
Progress Monitor View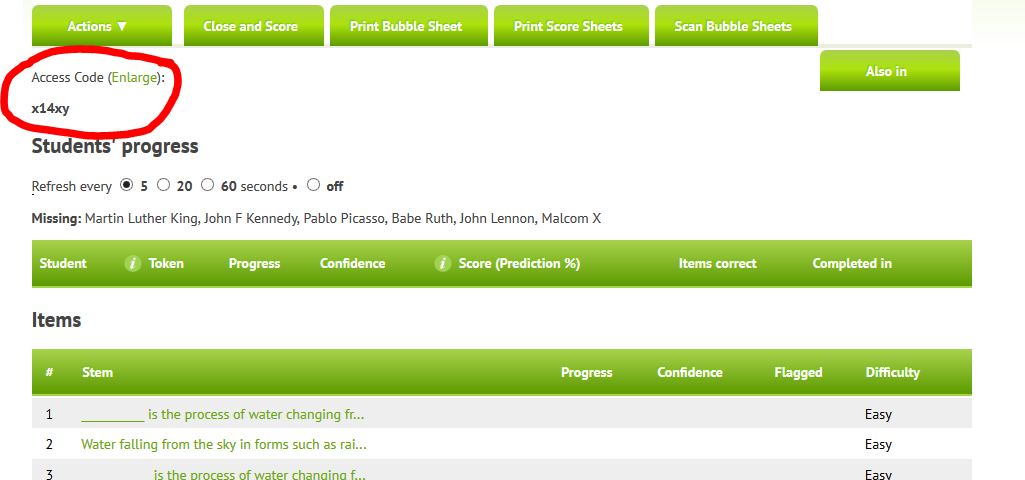 Students can now navigate to a.naiku.net and sign into the assessment using the access code that you provided (see right side of the sign-in screen).  After entering the code, students will simply choose their name from the drop down menu.
Posted on
Categories
Tags
---
---