Executive Team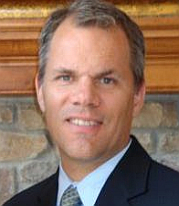 Greg Wright, CEO
Mr. Wright has extensive experience in providing sales, marketing, business development, and general management leadership to technology based companies. Most recently he was Vice President, Sales and Marketing, for Calypso Systems. Prior to Calypso, he was Sr. Vice President & General Manager with Renaissance Learning, and responsible for the AlphaSmart Neo and 2Know! Student Response product lines. Mr. Wright is passionate about the use of technology to accelerate student learning, and has been an active presenter and participant at industry conferences. He has an MBA from Loyola College, and BSEE and MSEE degrees from the University of Notre Dame and Johns Hopkins University.

Adisack Nhouyvanisvong, Ph.D.,
Co-founder and President
Dr. Nhouyvanisvong is an expert in computer-based and computer-adaptive testing. Most recently served as the senior director of psychometric quality at Data Recognition Corporation. Over his 12 year career, he has created and ensured the psychometric integrity for both large-scale educational assessments and professional and certification organizations as well as taught at the University of Minnesota and is an adjunct faculty at Metropolitan State University. Dr. Nhouyvanisvong has published in peer-reviewed journals and regularly speaks at education conferences. He has a PhD in psychology from Carnegie Mellon University and an MBA from the University of Minnesota.