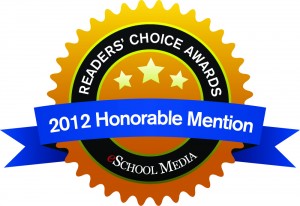 We are thrilled to have been named an eSchool News Readers' Choice Honorable Mention!  We really want to thank everyone who nominated us.
Awards like this one mean a lot.  We are grateful for customers who take time from their busy day and mention us to their peers and others. Thank You!
You can see the full list of winners on the eSchoolNews website, and you can see Naiku on the PDF version of the awards (gently tucked-away with the rest of the Honorable Mentions on the last page).
Posted on
Tags
---
---