Curated from the Houghton Mifflin Harcourt's Assess2Know® Benchmark Item Bank
See student performance at a glance
Confidence, Reflection, and Journaling
BenchmarkNow! runs on Naiku's cloud-based assessment engine
Get BenchmarkNow!TM today for FREE!
Already have a Naiku account?  No need to sign up here – BenchmarkNow! is included in Naiku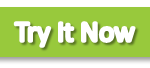 Benchmark Now! is a free on-line student assessment app that features ready-to-use exams for grades 3-12 that are tied to the Common Core State Standards.
Benchmark Now! includes proven assessment items from Houghton Mifflin Harcourt's Assess2Know® Benchmark Item Bank that are aligned with the Common Core. With automatic scoring and built-in reports, teachers gain a clear understanding of student proficiency quickly and easily.
You can also engage your students with BenchmarkNow! through confidence, reflection, and journaling to get a deeper understanding of their knowledge.
Plus, testing with Benchmark Now! is convenient and easy. It runs on Naiku's cloud-based assessment engine, allowing students to use any web-enabled device.  Learn more about how BenchmarkNow! works here.
BenchmarkNow! is free for teachers.  Sign up today!
Interested in getting deeper knowledge about your students performance for differentiated instruction at anytime, in any grade or subject?  Get the benefit of automatically scored, standards aligned tests and built-in reports with your own tests that you create, import, or share in any subject with Naiku, our subscription based service.