We've heard from many teachers expressing their desire to allow students to see the test questions in Naiku when they upload their PDF or Word test to a Quick Key assessment.
We're happy to report that now you can. When you upload a PDF or Word file of your test to your Quick Key assessment, you will now have the option to display that PDF or Word document directly to students in Naiku.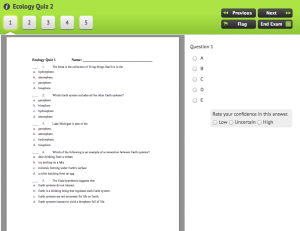 Read this support article to find more about this new feature and for a step-by-step guide to implementing it. As always, we welcome your feedback and suggestions for updates to Naiku.
Posted on
Categories
---
---