At Naiku, our mission is to help teachers increase student learning through better assessment.
Naiku means "teacher" in Lao. We believe that all students deserve the opportunity to reach their full potential, and our mission is to help teachers accelerate learning for all of their students. When teachers understand the needs of individual students and students are engaged in their own learning, the results are higher achievement for everyone. We believe that better assessment leads to better learning. Let us show you how.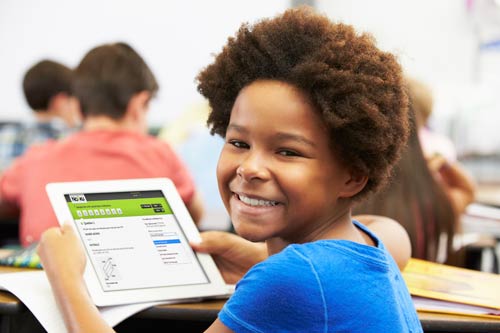 Supporting Teachers
Here at Naiku we are all about supporting teachers. We're teachers, our families are teachers, and we know the impact a teacher has on student learning. We believe so strongly in teachers that the word "Naiku" actually means "teacher" in Lao. Naiku's comprehensive assessment software includes automatic scoring & standards-based reporting to help teachers quickly measure, track, and view student learning. Whether sharing data with a PLC team or viewing themselves, teachers can quickly see what their students know – and don't know – for informed instruction.

Supporting Students
We believe that informed and engaged students can be the engine behind student success. That's why we strive to make it easy for students to illustrate and share their knowledge with their teachers, as well as reflect and self-assess. Naiku includes easy-to-use tools such as calculators, highlighters, and equation editors to help students answer questions and express themselves.
Ready to Learn More?