Your students will see something new today when they take an assessment on Naiku. After teacher feedback, we have updated the User Interface (UI) for the Tell Me More, Confidence, and Calculator features. These will still be on the right side of the screen, but will now be drop down menus and pop-out displays.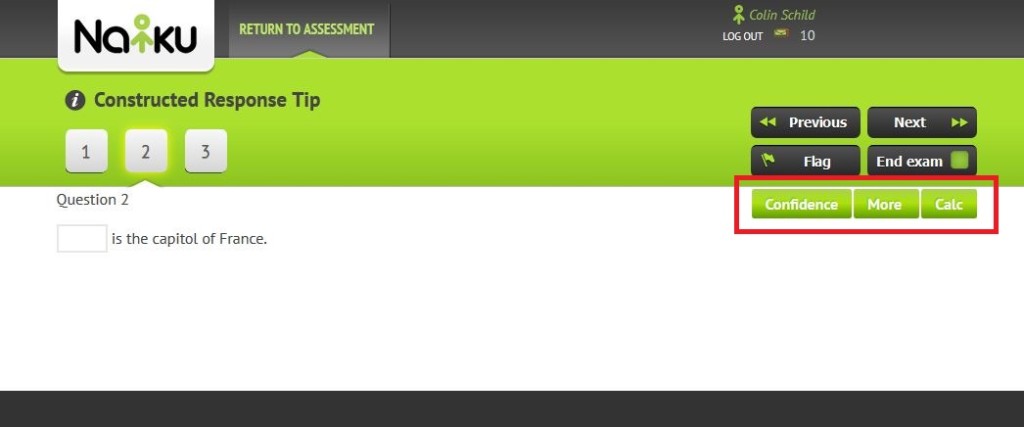 Hovering over the Confidence icon will produce a drop down menu for students to rate their confidence just as they did before. The More and Calc icons, when clicked, will produce pop-out items for Tell Me More and the Calculator. The Tell Me More box can be hidden by selecting the x in the top right corner, and the calculator can be hidden by pressing the Calc button again. Both of these boxes can also be dragged around the screen to be out of the way of the assessment item.
We are excited to announce these updates and to continue working with teachers to make Naiku the best next generation assessment platform!
Posted on
Categories
Tags
---
---