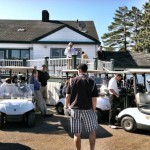 Last week, I attended the Minnesota Association of School Administrators (MASA) Fall Conference up in Duluth, Minnesota. The weather could not have been more perfect. We started the conference with a golf tournament to benefit the MASA Foundation. It was a great afternoon of golf to benefit a great foundation.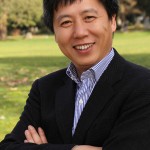 One of the highlights of the conference was the opening keynote address by Dr. Yong Zhao, Presidential Chair and Associate Dean for Global Education, College of Education at the University of Oregon, where he also serves as the director of the Center for Advanced Technology in Education (CATE). Dr. Zhao spoke of the apparent discrepancy in test scores between U.S. students and their international peers. As measured by assessments such as the Third International Mathematics and Science Study (among others), U.S. students score considerably lower than students from Asian countries such as Singapore and China. This is not newsworthy in itself. It is an oft reported finding. What was surprising is that U.S. students score higher in confidence, creativity, and entrepreneurship.
U.S. education policy makers fret about the low test scores and are "reforming" education to increase the test scores. Some are working hard to copy the Chinese education model. On the other hand, Chinese education officials worry about their students' low confidence scores and are working hard to increase these scores. They are looking to emulate the U.S. education model.
What model is right? It's hard to say. But often, I hear this being pitched as a zero-sum game. You can have high test scores, but low confidence and creativity. On the other hand, you have confidence and creativity, but test scores will suffer. I believe that we can have and expect both from our students.
That's why at Naiku, we've built an assessment platform that's "more than an assessment platform." Students take standards-based assessments on Naiku. That is intended to help improve test scores. But, on Naiku, students also use reflection to think about how and why they answered the test questions the way they did. They also rate their confidence in their answers. These things are done to give teachers more and accurate information about what their students know and what they think they know. We believe that this reflective thinking and testing process can increase students' test scores to match their confidence.
The second highlight of the conference was the closing keynote by Dr. Candace Raskin, MASA's 2011 Richard Green Scholar and Associate Professor, Minnesota State University, Mankato. Dr. Raskin presented her research on barriers and challenges to implementing educational change. She surveyed all the superintendents in Minnesota to find out what they are doing to positively impact schools. The top three initiatives were 1) technology integration 2) professional learning communities (PLCs), and 3) response to intervention (RTI). I suspect that these three initiatives are also being carried out by superintendents across the nation.
I was delighted to hear this result because it reinforces what we are doing at Naiku. The Naiku online formative assessment platform fits and supports all three initiatives. Our online and mobile solution helps teachers integrate technology into the testing and learning process. Our platform supports the work of PLCs as teachers can form virtual teams or groups in Naiku to share, discuss, and act on the data they get from the assessments delivered on Naiku. Lastly, the data that teachers get from the assessments support their educational interventions and instructions.
It was a successful and engaging conference. I was glad to meet and learn from many other educators. I am looking forward to the MASA Spring Conference.
Posted on
Categories
Tags
---
---