How To Identify Individual Student Answers
Did you know that you can easily identify individual student answers when polling your students with Quick Question?  It's easy – simply hover your mouse over the answer selection, and a pop-up box will highlight all those students (or teachers if you are using in a staff meeting!) that have responded.  See screenshot below as an example.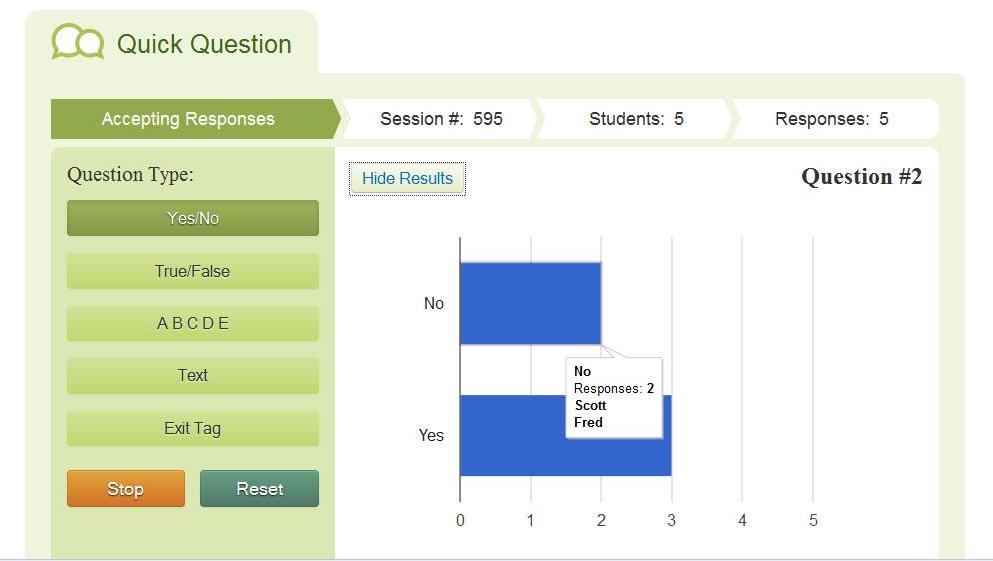 Additional tips
Interested in additional tips on how you can use your free Quick Question account?  Visit www.naiku.net/QuickQuestion.  And remember, if you like Quick Question, please share with other educators – they can sign up here for free too!
Posted on
Categories
---
---